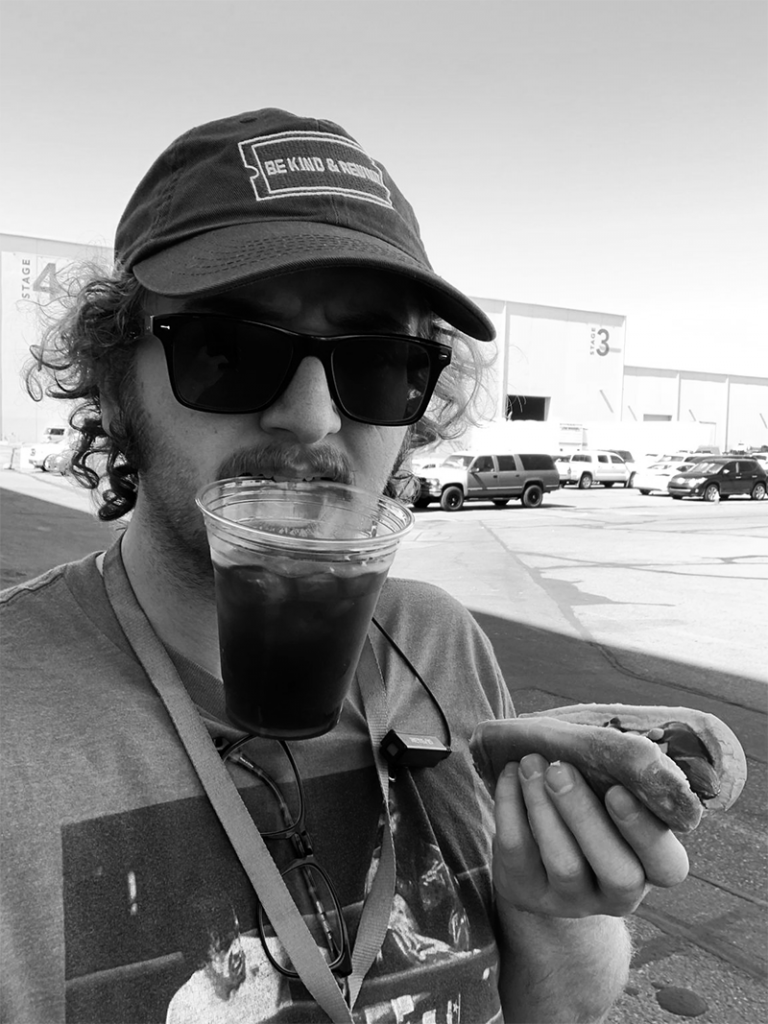 Hi! I'm Robert Wyatt Duncan. I wear a lot of different hats in my line of work. Primarily, I'm a production assistant in the film and television industry. Recently, I was one of the core production assistants on the New Mexico unit for Stranger Things Season 4, as well as Zack Snyder's Army of the Dead. I've also worked on Daybreak for Netflix, Stargirl for Disney+, Better Call Saul for AMC, and various TV movies for Lifetime Network. As a production assistant, I've learned how to work extremely long hours with a large group of people, as well as handling simultaneous duties under pressure. My job on set is helping the production move smoothly and safely, without going over schedule. Set life can be extremely challenging at times, but I love the energy of working on a film production.
When I'm not on set, I use video editing to build an audience online. I'm self taught in programs such as Adobe Premiere Pro, and Adobe Photoshop. I've been using the software for over 10 years. I've written, recorded, and edited several video essays on YouTube, primarily talking about the entertainment industry. A few of them include:
Another subsection of my video editing work includes trailer mashups. Where I edit two existing properties and combine them into one trailer.
Relating to my work in video editing, I'm also the creator of a web series called Garf Gab. Where I comedically riff on Garfield and Friends episode-by-episode. I've reached approximately 18,000 Twitter followers on @GarfieldFanArt. I've done voice over work for Quinton Reviews on YouTube, including his video How Garfield Lost His Magic which has approximately 2 million views. I was the graphic designer of a Neon Genesis Evangelion/Garfield mashup graphic that went viral, and has been sold thousands of times. My viral content has been featured on websites such as Pop Culture.com, Thrillist, Mashable, Daily Dot, Uproxx, and Buzzfeed. In July of 2019, I was interviewed by VICE for an article about Garfield's internet presence. In January 2021, I was interviewed by Bored Panda about a viral tweet that I had. In December 2020, my Jingle All The Way trailer parody was featured in an article by Exclaim. I'm also the creator and host of a podcast exploring the discography of "Weird Al" Yankovic called Straight Outta Albuquerque With Wyatt Duncan.
That's a little taste of what I've done on set and online! If you have any business inquiries about anything related to my line of work, I hope that you'll reach out!
Thank you!